Board of Directors

Eileen Granata, President/Executive Director

Founder. Eileen has more than 20 years of marketing experience including Consumer Packaged Goods, cause marketing and nonprofit organizations. Eileen's responsibilities include overseeing all activities related to the business operations, marketing and financial support of the Little Wings of Hope Foundation Corp. Her belief is that success is measured by the number of young lives saved by assisting them in their recovery needs.

---

Guy P. Granata, Co-Founder

Guy is an Allegheny County Deputy Sheriff and active alumni of Marworth, a division of the Geisinger Health System. Guy is responsible for a wide range of functions and initiatives supporting the activities of the Little Wings of Hope Foundation including all documentation/recordings, grass-roots outreach, philanthropy and community development


---

Suzanne M. Plutt, Treasurer

Suzanne received her BA in Accounting from Robert Morris University and has 15 years of work experience, including Research Grants & Foundations. Suzanne is responsible for the sound financial and strategic growth of the Little Wings of Hope Foundation. Suzanne's experience will ensure the Foundation's sound fiscal management in achieving the annual goals and objectives of the foundation.

---

Melinda G. Droulia, Director, Creative Officer

Melinda (Lindie) is an Alumni Relations Assistant Director at Carnegie Mellon University. She has an AS in Graphic Communications with more than 20 years in Marketing Communications. She is responsible for the marketing communications for Little Wings of Hope, focusing on the creation and execution of printed marketing, web design & development, and strategic elements of branding and marketing for the foundation. She is the parent of a recovering adolescent, an active supporter of recovery programs, and an advocate & senior staff member of Resource Realizations, an organization that helps shape families committed to positive, healthy change.

---

Ann Beamer East, Director & Public Relations Liaison

Ann has more than 10 years of adolescent and family counseling experience, specializing in chemical dependency issues. She earned her BA in Psychology from Grove City College and her MS in Child Studies (Psychology) from the University of Lincoln in England. Ann draws upon her professional expertise to facilitate communication and promote community involvement in support of the Little Wings of Hope Foundation. Having witnessed both heartbreaking tragedy and remarkable recovery as a substance abuse counselor, Ann is committed to making quality treatment services readily accessible to individuals and families in need.

---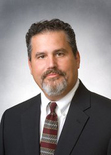 Dr. John D. Massella, Ed.D., LPC, NCC, CCS, CCDP
Special contributor

Dr. John Massella is a member of the Pennsylvania certification board and a trainer for Bureau of Drug and Alcohol Programs (BDAP) for the state of Pennsylvania. With more than 30 years of experience in the drug and alcohol addiction treatment field, Dr. Massella is held as an expert clinician, educator, supervisor, administrator, evaluator and author; holding a number of certifications in counseling and supervision. Currently, Dr. Massella is an assistant professor and clinician at California University of Pennsylvania and a consulting therapist for Gateway Rehabilitation Center. He received his doctorate degree from Duquesne University.

---